How to get your Binance API data (SPOT and Futures)
In order to connect your account from Binance Exchange to Vestinda, you first need an API KEY.
An API KEY is a secure way to allow Vestinda to read your balance and automate investments. It acts as a secret authentication token and you can control the level of access. Vestinda needs read access to track your portfolio and trading access to automate your investments. No withdrawal access is needed; we forbid withdrawal permissions so please don't enable them.
Create an API Key in Binance
Before creating an API Key with Binance, make sure your account is verified. You need at least Intermediate level verification.
Step 1
Login to your Binance account and go to API Management section from the menu. If you don't have a Binance account yet, consider opening one here. You will get 10% discount on your commissions.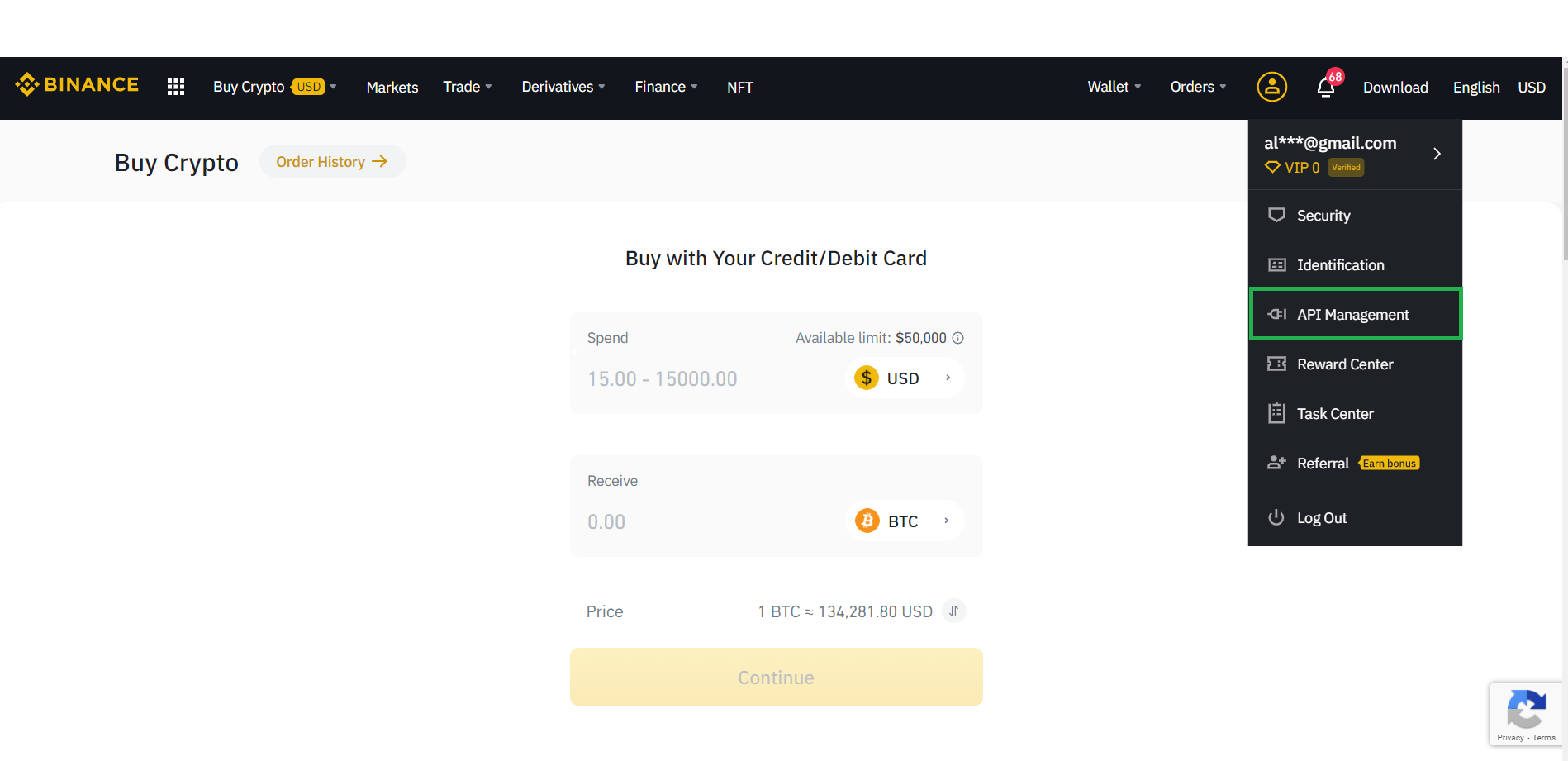 Step 2
Once you got to the API key list, click the Create API button.
Step 3
Choose System generated API key and click Next.
Step 4
Then enter a representative name like Vestinda and click on the Next button. Make sure you only use this API KEY inside Vestinda app.
Step 5
Confirm and Submit your 2FA.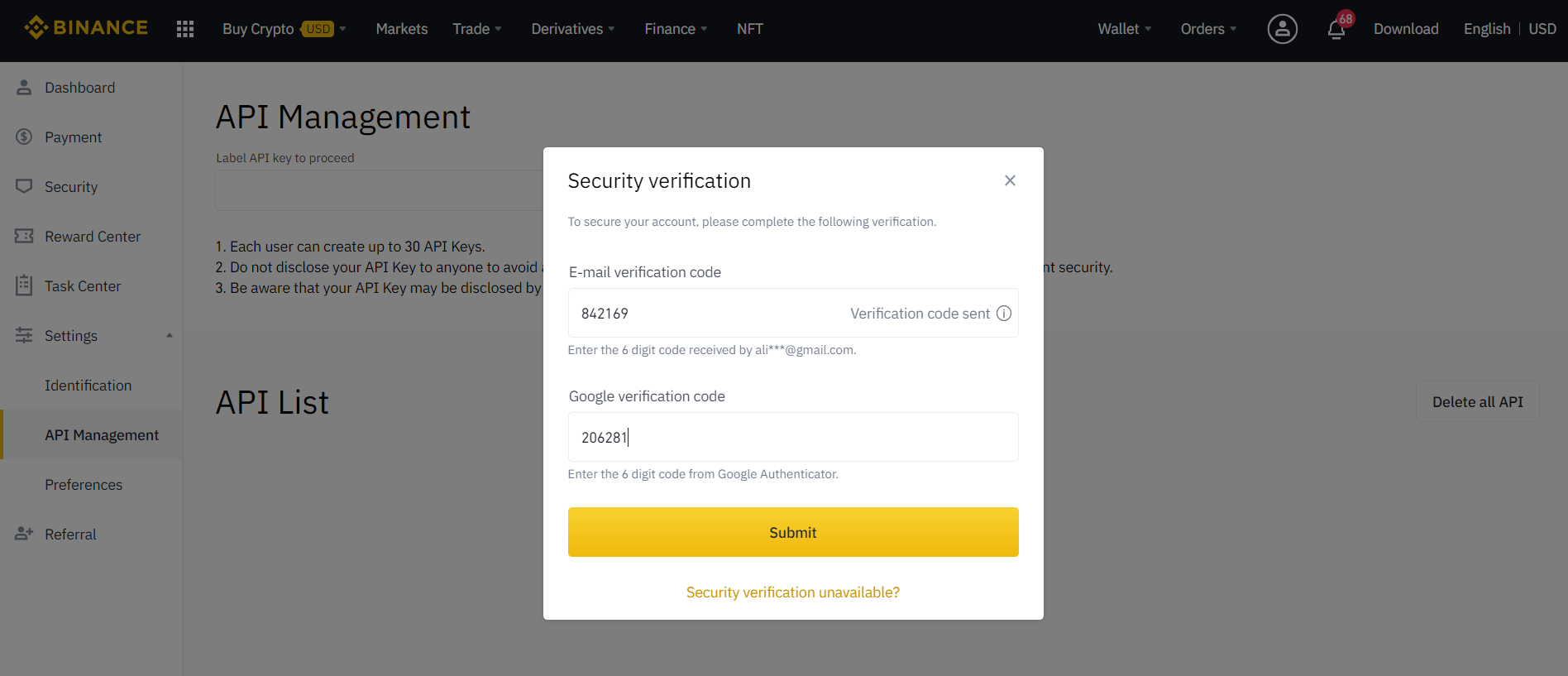 Step 6
Enable proper trading for the API KEY. Reading data and Trading are needed for Vestinda to track your portfolio and automate SPOT Trading.
Step 7 - Trading Futures
Want to short the market?
You need two additional steps:
i) Enable Futures trading for the API KEY if you plan to .
In order to build strategies that can short the market or use the Shorting strategies from the Library you have to enable Futures trading also. Activate it by clicking on Enable Futures
ii) Click the Use same credentials for Binance Futures checkbox when adding your API key to Vestinda account area.
Step 8
Enable Restrict access to trusted IPs only for the API Key in the Binance Account. In order to do this, you will need to:
i) Copy the list of IPs from Vestinda account area after clicking on Binance Exchange logo. If you already have Binance connected, you'll find the list of IPs below the list of connected exchanges.
ii) Go to Binance API Management again and click on Edit Restrictions for the API key recently created. Then check Restrict access to trusted IPs only, introduce all IPs as copied from Vestinda and click Confirm. Enter the 2FA method and you're done.
Connect Binance with Vestinda using the API KEY
Now that you have an API key, you can take advantage of the power of Vestinda by connecting your Binance Exchange.
You can do this in a simple step in your Vestinda Account area. Copy the API Key and Secret Key from Binance and enter those in Vestinda platform.